Portfolio
Your Print Products in the Best of Hands
Our Goal: Customer Satisfaction
Accomplishing highest standards in advising, printing and processing is one of our core competencies and spurs us day by day.
The more complex the requirements, the better we can play out our long-standing experience and excellent know-how. Meeting even the highest expectations of our customers is our daily pleasure and motivation.
In addition to outstanding product quality, we provide a maximum of flexibility and on-time delivery which you will not find elsewhere. Our long lasting experience and technical expertise enable us to handle even the most difficult production processes. As a result, we are able to implement individual solutions tailored to the needs of our customers while remaining cost-effective.
Our Guarantee for Success: A Well-Coordinated Team of Experts
We help you with any questions about our print products. Our well-coordinated team of experts works with a great attention for details in order to ensure perfect results.
Digitalisation and automation have been shaping print production over the past years and decades. However, it is still real people who create individual products and ensure highest quality. We therefore advise our customers comprehensively and support them by optimising their print templates. Being in contact directly and easily is important to us and our customers as well. You won't get a call center on the phone, but directly talk to our competent employees who are happy to work on your ideas with you.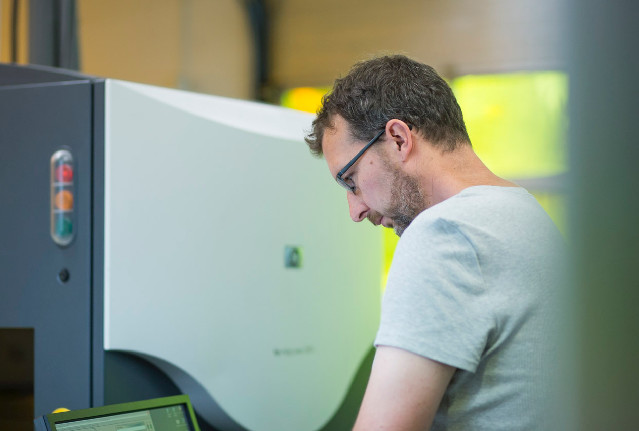 Production, Packaging and Refinement
We create products according to your needs.
Whether it is offset or digital printing, we provide personalized products and large-size posters in high circulation. We are your contact for optimal processing and the refinement of your printed products.
Depending on what fits your products best, we choose the optimal material, the right production process and the best refinement.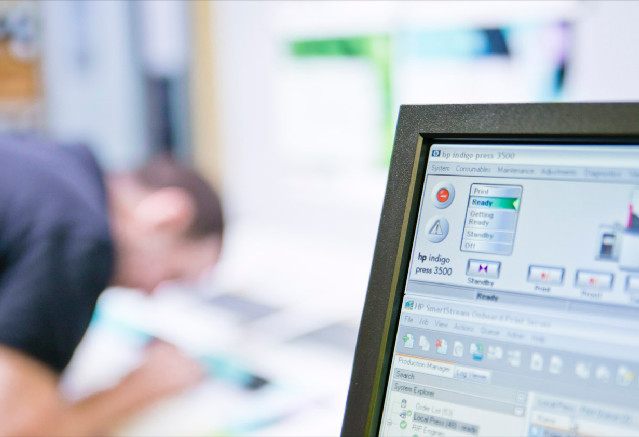 We Got What it Takes
Processing your printed matter is one of our core competencies. We know how to fold, crease, staple, label your products and wrap in cellophane, apply adhesive bonding, embossing and much more.
We can also laminate, glue or varnish your products, even if they are large-size prints. We would be pleased to advise you on the perfect refinement that lets your product stand out with "that certain something".
The immediate proximity of production and processing in our company unit is a great advantage. The short paths save time and money and enable us to work flexibly and cost-efficiently.
Digital Printing
Our digital print portfolio is quite diverse. We achieve offset quality through high-performance digital processes.
When you choose our digital printing services, you will get the best results at a favorable price and in short production times. We digitally print for you, starting at editions of one single copy. In addition to the basic four colors we can add two spot colors in one work process. We produce high quality print products, which compete with conventional offset printing when it comes to color brilliance.
Personalisation
The more personal your products are, the better. Directly and individually approaching your customers will improve your connections with each other. This is why personalising printed products belongs to our day-to-day business. Starting at single copies, we can complete your orders from one day to the next.
Conversion Services
We would be happy to convert your data for the usage in other media and prepare them by means of an appropriate image profiling. Our conversion services cover all graphics and image formats. Depending on the requirements, this also goes hand in hand with adequate data compression.

Special Colors and Effects
Brilliant colors with a lot of luminosity – we put them on paper! Do your products need to be printed in special color? This is no problem for our six-color digital printing machine.
A special effect can be achieved by a partial matt-luster effect. Refine your print products and increase their value. We present your publications and give them the finishing touches. The result are print products that you like to take a look at again and again.
Colors are an important anchor for the recognition value and play a significant role in customer loyalty. We ensure that the color effect is always the same for recurring printing, such as invitations to regular events and other publications that are published repeatedly.
Quality Assurance
Our quality assurance starts directly when your print data arrives. We thoroughly check the supplied files with a list of criteria and, if necessary, make sure that these correspond to the customer's wishes.
The long-term experience of our employees helps to identify typical errors at an early stage. In that way, unnecessary reprints and time delays during the completion process can be avoided.
With our ISO / IEC 27001-certified procedures and the experienced eyes of our printing experts, you can be sure that your printing matters are in the right hands at Knipp.
Printing in XXL
You have something to say and want to make it big? Then you are right with us. We produce large-format posters, banners, wedge prints, signs or roll-up displays and others, all individually according to your needs. With our long-standing experience in printing large formats, we will find the right solution for extraordinary wishes.
Individual Service
Exceptional service for every single customer is a matter of course for us. We help you to put your plans into action.
When creating your print products, we carry out all important production steps in our own premises. This will help you save time and money. Our experts are available for any questions or needs you might have. And, of course, our service does not cease with the preparation, but also comprises comprehensive support during the whole printing process.
»Personalising print products is our routine business. Starting from single copies, from one day to the next.«
The publishing company Grafit Verlag was founded in Dortmund on May 19, 1989. Since April 2010, it is led by Ulrike Rodi. Since 1999, Grafit mainly focuses on crime novels and holds a total edition of more than seven million books.
The Cooperation
We have been closely collaborating with the Grafit Verlag for more than 20 years now. In addition to prepress and processing of various print products, we also host and maintain Grafit's Internet presence and manage their domain portfolio.
What Grafit appreciates most about our services is the uncomplicated communication and the flexible and prompt processing of orders.You can find a more detailed description of our services for Grafit Verlag (a case study) in the PDF document on the side.
Useful Links
Case Study Grafit (.pdf)
Overview of our services for Grafit:
Design and implementation of text and image data bases for the shared usage in print products and Internet presence
Preparation and creation of various print products (e. g., book covers, program round-ups, advertising media)
Development and hosting of the publisher's website
Domain registration and management of the domain portfolio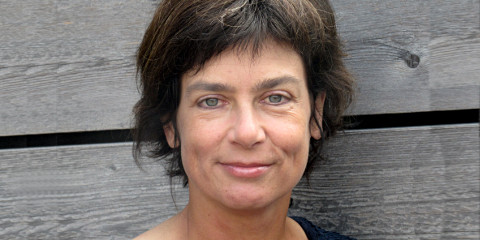 Our Print History
As a matter of fact, tour company's origin lie in the printing sector. We have a considerable background in printing so that the know-how we gained throughout the years makes us an ideal partner for printing matters.
Landmarks in our History
1988
We started off with offset printing. By developing the first digital phototypesetting program, we were able to produce books at an excellent quality with even lower costs and shorter time. This was especially relevant for reference books.
1992
We relocated to the "Technologiepark Dortmund" in the immediate vicinity to the Technical University of Dortmund. We further developed our own phototypesetting technology to a fully automatic page break including complex tables, footnotes, illustrations, synopses, mathematical and chemical formula, polychromatism and non-latin scripts such as Greek or Cyrillic.
1993
Well-known scientific publishers, such as Harenberg Lexikonverlag, Walter de Gruyter, Springer Heidelberg, and Linden-Verlag, start to work with us.
1995
We developed a text and image database for multimedia applications (Print, CD-ROM, Internet). We also developed a CD-ROM interface for regularly updating juridical reference books.
1996
The reference book "Was geschah am" ("What happened on", Harenberg-Verlag) was pre pressed, and simultaneous published on the Internet.
1998
Law card files on CD-ROM: We programmed and established the steadily updated monthly magazine "Jura - Juristische Ausbildung" including a complete data history since 1979 by using Optical Character Recognition (OCR).
1999
Replacement of traditional techniques in the litho department (EBV, drumm scanner) and complete transition to professional large format scanner in flatbed construction.
2003
A step ahead with digital printing: In the greater Dortmund area we are known as one of the leading providers for prepress services with a continually extending portfolio.
2011
Strategic decision in favour of the platform HP Indigo. It is a leader in scales printing quality, productivity, substrate diversity as well as efficiency and sustainability.
2011
Change to 100% green electricity. Thus, the whole production is provided by CO2-neutral, regenerative energy sources.
2016
Certification according to ISO 27001: Our information processing complies with the highest international safety standards and is periodically checked by an independent certifier.
2017
Migration from five- to six-color print systems This allows even more efficiency to fulfill customer demands.