Products and Services
Matching Tools for Complex Problems
From the Caterpillar to the Butterfly
What started out as a small one and was conceived as a solution for our own needs, has often developed as a mature problem solution and can also be used in other companies are more than useful.
You need a powerful and reliable name server infrastructure to operate your Internet addresses fail-safe? You are planning to bring your own top level domain to life or want to run an already existing TLD comfortable and cost-efficient? You want to keep an eye on your domain portfolio and zone data? Are you looking for a partner for the enforcement of trademark rights on the Internet?
In the following, we present some of our most important software products and services.
From our product portfolio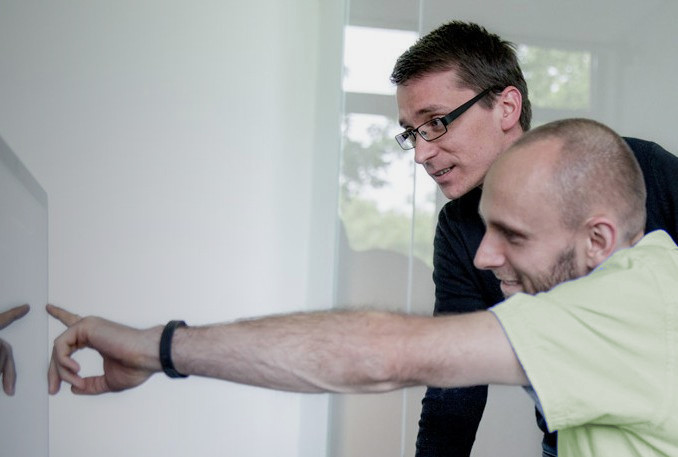 ironDNS® is a DNS service especially desigend for the highest requirements on security and fast, global accessibility.
The Internet's increasing importance for enterprise-critical applications challenges the operation of name servers for domain names. In many cases, the evolved technical architectures have become insufficient so that DoS attacks, for example, can cause outages of Internet addresses with potentially devastating consequences. This is why the German IT Security Act classifies larger DNS infrastructures as critical, resulting in a number of security constraints for the operation.
The technology behind ironDNS® is a completely new development by Knipp. With ironDNS®, we have set new standards in terms of the security and service quality of nameserver infrastructures since 2006. ironDNS® enables the operation of critical DNS infrastructures at the highest technical level. Embedded in ISO 27001-certified processes, ironDNS® fulfills all requirements set forth by the IT Security Act.
Further information on our sophisticated DNS services are available on the ironDNS® product page.
A first overview provides the ironDNS® product page. Details can be found on the special website of ironDNS®.
»Our software solutions for the domain industry are among the best of their kind. Thanks to our long experience, we know what really matters.«
mambo⁺ is a comfortable solution for monitoring and managing domain specific information.
mambo⁺ is mainly used by registries, registrars, resellers, and registrants, but also by other interested parties. They all profit from the concise presentation and user-friendly handling of the processed information.
One of the core functionalities of mambo⁺ is the monitoring of status information for domain portfolios and zones. Its goal is to provide a comprehensive overview of the managed domains' status quo. This is achieved by actively collecting and processing status information from a broadly based set of sources, e.g. abuse information or technical domain data.
A first overview provides the mambo+ product page. Details can be found on the special website of mambo+.
TANGO Registry Services® is a technical platform for the operation and management of Top-Level Domains. It combines a great user experience with support for state-of-the-art technologies and a high degree of customisability.
The TANGO Registry Services® platform covers all services that are required to run a TLD registry, bundled with a lot of convenience functionality into an easy-to-handle package. Due to its highly flexible design, it is capable of handling any type of Top-Level Domain: brand TLDs, new gTLDS, legacy TLDs and ccTLDS. It is designed for registration counts ranging from a few hundred to many millions of domains.
In particular TANGO Registry Services® contains a Shared Registry System (SRS), a WHOIS/RDAP service, a connection to a sophisticated and globally distributed name server infrastructure, a Control Panel for convenient administration, a ticket system und account module (optionally with SAP connection), Registry-Registrar communication facilities, operation in a Germany-based data center, connection to a European data escrow provider (optionally), and 24x7 technical monitoring and support.
For more information, please visit our TANGO Registry Services® product page.
The Trademark Clearinghouse (TMCH) is a central institution for trademark owners. It was initiated by ICANN to ensure brand protection for new Top Level Domains (nTLDs).
When enrolled in the TMCH, trademark owners can register their brand domains early during the introduction phases of a new TLD. Potential domain owners are notified of potential intellectual property violation upon registration. And not least, trademark owners will be informed by the TMCH when domains with their brand name are registered in the so-called "Trademark Claims" period.
As an official Trademark Agent, we help you with the registration of your brands at the Trademark Clearinghouse. We guide you through the laws and regulations and submit your trademark record on your behalf. We also take care of acquiring all required information and documents so that you do not miss any deadline.
For more information on our services as TMCH agent, please refer to the Trademark Clearinghouse service page.