Green IT
Our Goal: Protecting the Environment
Environmental Responsibility in IT
Environmental responsibility is an important part of our corporate philosophy. Protecting the environment is a central criterion for the organisation of our day-to-day work and, for example, the layout of our data center.
We want to make our contribution to the effective preservation of vital resources, the protection of biodiversity and the minimisation of pollutant emissions. We therefore take long-term oriented and sustainable actions. Read how we implement our goals in the following.
»We are more than happy to take responsibility. It is important to us to combine efficient and economic work with environmental protection.«
Save Resources
We work on the principal "paperless office" since 1999. Hence, sustainability and conservation of resources have been central to our daily work for two decades now.
Our internal energy balance shows that the air conditioning of the data center is accountable for a significant part of our energy consumption. Depending on the air conditioning strategy, the energy needs of data centers account for 25 to 50 percent measured on the total energy required. Thus we use economical indirect free cooling. Thereby the temperature difference to the outside temperature is used for air conditioning. This lowers the amount of required energy considerably.
Increase Energy Efficiency
A decisive factor for ecological operations of IT equipment and systems is the efficiency of the used hardware.
We place special emphasis on the usage of energy saving components and power supplies in all areas . We optimise applications and the energy consumption according to energy efficiency. For instance, the cooling follows a cold aisle / hot aisle arrangement.
Certified Environmental Protection
Since January 1, 2011, our entire electricity supply, including the supply for the data centers in our facilities in Dortmund, is provided by 100% CO2-neutral, renewable energy sources.
Our partner for the sustainable electricity supply is the hydroelectric power plant in Kristiansand, Norway. The climate compatibility and sustainability of the green power that we obtain from there are certified by TÜV.
Renewable Energy Sources
In order to receive such a TÜVRheinland certificate, two requirements need to be fulfilled. On the one hand, the power generation has to occur from renewable sources such as wind power, hydroelectric power or solar energy. On the other hand, a certain percentage of the revenues has to be invested in the promotion of new plants for sustainable power supply.
TÜVRheinland Certificate for Green Power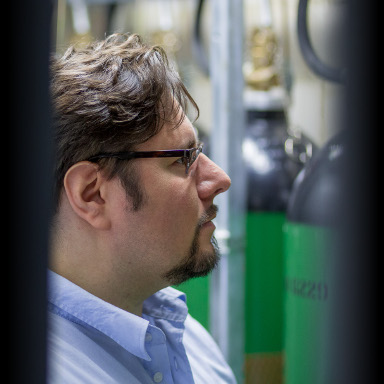 Environmental Protection in All Areas
We continuously question our actions and the technologies we use.
We believe that environmental protection can only function well/ work if it is actually pursued in broad outlines as well as in detail. Hence, we apply the same ecological policies to the storage, server and network components in our data centers as well as to the cpersonal computers, printers and monitors in our offices.
An important partner for us in this endeavour is Hewlett Packard who has been awarded for the environmental compatibility of its products several times and who therefore has been attested a Green IT pioneering role.